Client Success Story: Antique Resources
Published on July 2, 2020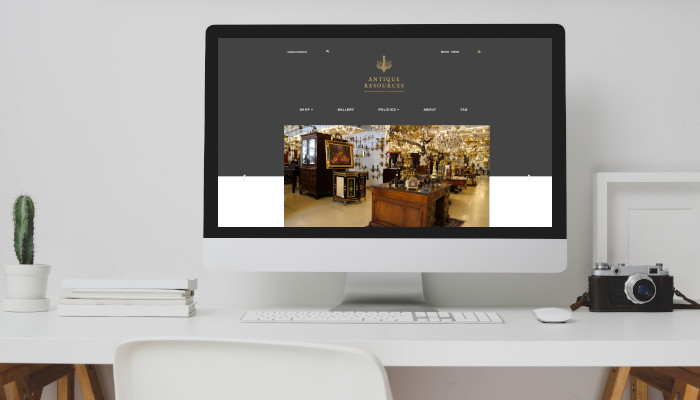 The Antique Resources Story
With an 18,000 square foot showroom in the heart of Chicago, Antique Resources is one of our area's best kept secrets. Originally established in 1964, this Chicagoland institution specializes in fine European antiques, with unique pieces dating as far back as the early 17th century. 
Antique Resources is led by Mr. Richard M Weisz, whose goal is to continue to make antiques available to everyone - and to encourage future generations to remember their past as they enjoy their present.
Our Mission 
Antique Resources needed a modern website with seamless eCommerce functionality, to help collectors and designers from around the world browse and shop through their extensive and one-of-a-kind collection. 
Our goal was to develop a website for Antique Resources that would support eCommerce functionality, while also helping them grow brand awareness
This was a two-step project. First, Geek Chicago led the development of an updated style guide to serve the creation of the website, as well as all of the client's future marketing efforts. This branding refresh included a new logo, plus a revised color palette, typography guidelines, patterns, and additional visual elements.
Building on this revamped style guide, our design and development team hand-crafted a professional, user-friendly website with: 
Improved eCommerce functionality to display and sell store inventory

User-friendly search capabilities

Seamless payment processing integration

Robust multimedia elements, including video and photo galleries

SEO-friendly construction for mobile and desktop browsers
Success
Here's Maribel, of the Antique Resources team:
"I just want to thank you from the bottom of my heart for your exceptional work and for launching the site to the second… We are excited about the online business and could not have done it without you. You will always be considered part of the Antique Resources family and when we are ready to add new bells and whistles hope you can help us again.

We are so happy with the results and the amazing work that the team did."