Client Success Story – Blanton's Blossoms
May 27, 2021
About Blanton's Blossoms
Decades after launching one of Chicago's premier plumbing companies, Stacey and Jack Blanton decided to start a new chapter in their lives by launching Blanton's Blossoms. Based in Woodstock, Illinois, their new flower farm offers a wide variety of floral products, as well as farm experiences including photography sessions, U-pick outings, workshops, and more. 
The Project
Geek Chicago's connection with the Blanton family runs deep, and we were honored when Stacey and Jack entrusted us with the development of their new website, leveraging a gorgeous style guide and design template by our longtime friends at Angela Carpenter Creative and stunning photos from our frequent collaborator Nathanael Filbert Photography.
Read More
Client Success Story – Karen Leuschow, Attorney at Law
May 12, 2021
About Karen Leuschow
Based in New Glarus, Wisconsin, Karen Leuschow Attorney at Law is a solo practitioner law firm focused on providing client centered legal services that make even the most complex legal issue manageable, with areas of practice including juvenile law, family law, special education law, and criminal law. 
Karen came to Geek Chicago looking for a modern website that would reflect her core values while being clean and easy-to-navigate for her clients. 
The Project
Geek Chicago worked closely with Karen and our design partner to develop a new style guide that would present a fresh and appealing image to her target audience, complete with a new brand color palette, typography guidelines, patterns, and a refreshed logo.
Next, Geek Chicago leveraged this new style guide to design and develop a custom, user-friendly, and SEO-ready site that promoted Karen's experience and qualifications, while offering users a streamlined experience, intuitive site navigation, and accessible contact forms. Concurrent with launching the new site, Geek Chicago's development team provided education and training to the client on content management and local SEO to ensure a successful and impactful rollout.
Read More
Client Success Story – Janet Torelli: Jewelry for the Table
July 23, 2020


About Janet 
Based in Chicago, Janet Torelli designs sterling silver tableware, drawing her unique vision from architectural and organic forms. A "marriage of functionality and contemporary elegance for the table," Janet's work has been featured in the National Design Museum in New York.
In addition to designing her handcrafted "Jewelry for the Table," Janet is a member of the American Craft Council, and is a party planner, chef, and certified sommelier. 
Our Mission 
Janet Torelli is a creative force, and needed a website to match - complete with eCommerce functionality to enable shoppers to view and shop from her extraordinary collection. 
Read More
Client Success Story: Antique Resources
July 2, 2020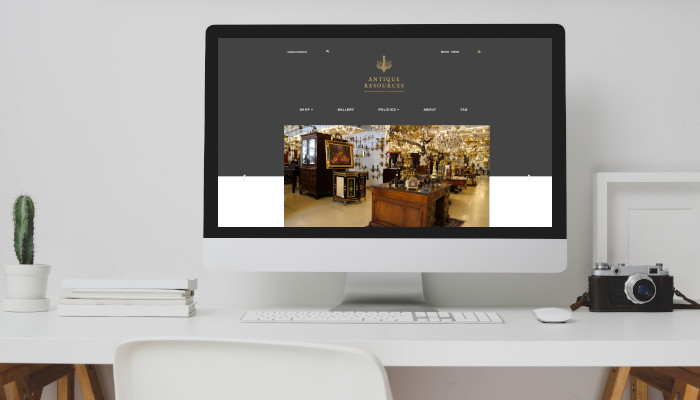 The Antique Resources Story
With an 18,000 square foot showroom in the heart of Chicago, Antique Resources is one of our area's best kept secrets. Originally established in 1964, this Chicagoland institution specializes in fine European antiques, with unique pieces dating as far back as the early 17th century. 
Antique Resources is led by Mr. Richard M Weisz, whose goal is to continue to make antiques available to everyone - and to encourage future generations to remember their past as they enjoy their present.
Our Mission 
Antique Resources needed a modern website with seamless eCommerce functionality, to help collectors and designers from around the world browse and shop through their extensive and one-of-a-kind collection. 
Read More
Client Success Story: Cage + Aquarium
September 12, 2019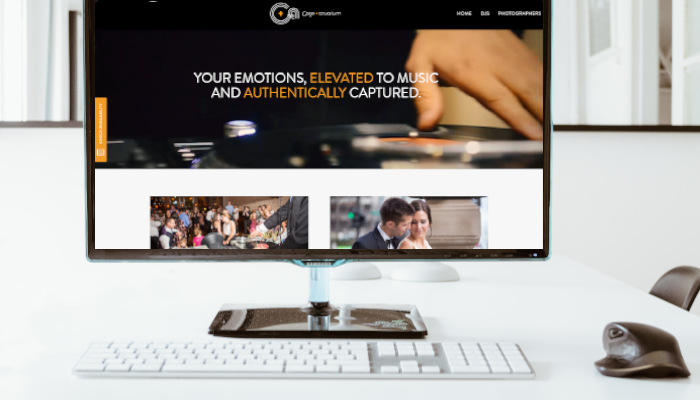 Based in Chicago, with services available in San Diego and the San Francisco Bay Area, Cage + Aquarium Productions is a premier event DJ, emcee, and photography service. Cage + Aquarium connects event hosts with industry-leading DJs and photographers. Their expansive roster of DJs offer in-depth music knowledge and hundreds of hours of training on turntables with Scratch DJ Academy, while their photographers bring a natural eye for visual storytelling and the skills to realize their clients' vision. 
Read More
Client Success Story: FourStar Wealth Advisors
August 29, 2019
FourStar Wealth Advisors is a Registered Investment Advisor firm headquartered in Chicago, with advisors located in offices around the country, including Massachusetts and Nevada. FourStar Wealth Advisors takes an independent and client-focused approach to wealth management and financial planning, helping their clients define what is most important to them and then formulating the strategies that are suited for their needs, whether they are accumulating wealth or investing for income, solidifying a retirement plan, or devising a distribution approach that meets their  lifestyle and legacy goals.
Our Mission 
FourStar Wealth Advisors is a next generation wealth advisory firm, focused on using new and innovative technologies and finding creative ways to communicate with their clients. FourStar came to Geek Chicago looking for a modern site that spoke to their independence and their commitment to industry-leading innovation. 
Read More
Client Success Story: G&G Law Offices
August 21, 2019


G&G Law Offices 
The attorneys and staff of Chicago's G & G Law Offices know a thing or two about good business. As small business lawyers with clients throughout Chicago's neighborhoods and suburbs, G & G works with small business owners just starting out, as well as established organizations with millions in revenue.
As a 21st-century neighborhood law firm, G & G Law is known for thinking outside the box, incorporating technology and automation to make their services more efficient for their clients, while always maintaining a close personal connection and developing lasting professional relationships. 
Read More
Client Success Story: Sweeping Dimensions Cleaning Service
August 20, 2019


Their Story 
For more than 15 years, the talented teams of Sweeping Dimensions Cleaning Service have been providing clients all over Chicagoland with high-quality customized cleaning services, in a professional and trustworthy manner. Offering both residential and commercial cleaning services, Sweeping Dimensions has earned a stellar reputation for its exceptional work and superior customer service. 
As a company, Sweeping Dimensions is also known for its generosity and its strong commitment to giving back. SDCS is all about empowering the community, investing in people, and working for a better world — including putting a significant focus on using sustainable cleaning solutions and working to clean up our rivers and oceans. 
Read More
Client Success Story: Gunderson Law Firm
July 4, 2019


Gunderson Law Firm's Story 
Based in Chicago's Roscoe Village neighborhood, the talented attorneys and staff of the Gunderson Law Firm pride themselves on providing their clients throughout the Chicago area with exceptional legal representation and services in the areas of bankruptcy, real estate, and personal injury law. 
As principal attorney Michael Gunderson likes to say, this is a firm that is "committed to providing the advocacy you need - without the attitude you don't." 
Read More
Client Success Story: Windy City Home Inspection, Inc.
July 2, 2019


Founded in 1999, Windy City Home Inspection, Inc. has been educating home buyers through the home inspection process for 20 years. One of the fastest growing home inspection companies in the country, Windy City Home Inspection puts a strong focus on customer service meeting and exceeding client expectations. Led by founder Jarrod Spadino, Windy City Home Inspection is certified by the American Home Inspectors Training Institute and backed by a consulting team with more than 60 years of industry experience.
Read More