App of the Week – FatSecret
Published on June 15, 2017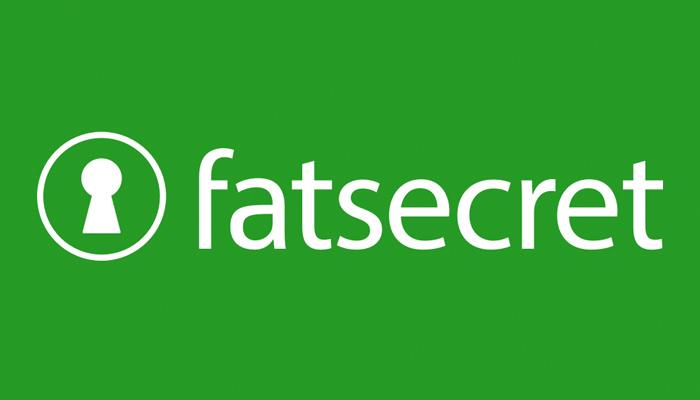 Research has shown again and again that one of the keys to successfully losing weight – and keeping it off – is by tracking your food; being mindful of what you're eating is a great way to ensure that you're able to fully get a handle on how you're eating.
Of course, diligently keeping track of all of your food and counting your calories is easier said than done. It can be a chore to have to remember everything you ate in a day in order to write it down later; similarly, it can be frustrating have to stop what you're doing to dig up a notebook every time you sit down for a meal. And even if you're keeping track of your intake, it can be difficult to know exactly how healthy what you're eating actually is; after all, no one can really know the nutritional information of every piece of food out there.
Enter FatSecret, the geeky way to stay on top of what you're eating and attain real progress on your journey to better health.
Think of FatSecret as your personal trainer, dietitian, and nutritionist, all rolled into one. Using the free app, you can easily keep track of what you're eating in a food diary, monitor and record your exercise levels, and track your progress using the built in calendars, journals, and weight tracker.
Even better, FatSecret doesn't just allow you to record what you're eating, but understand what you're eating; when you sign up for FatSecret, you gain access to one of the world's most comprehensive food and nutrition databases, allowing you to easily research the components of your meal before you dig in.
Looking for some healthy eating inspiration? The app also gives you access to an enormous selection of healthy recipes and meal ideas. At the store and not sure what ingredients to choose? You can also use FatSecret's barcode scanner and image recognition tools to visually break down and track your nutrition. Don't want to go it alone? FatSecret also boasts an active online community, and allows you to easily sync up with FatSecret Professional, a favorite tool of trainers and health providers across the country.
Whether you're a long-time health nut or a nutrition newbie, FatSecret's huge array of tools and intuitive functionality make it a must-try. You can download the app for iOS or Android devices right now, or get started right from your desktop.
Have any other favorite fitness or health apps? Be sure to let us know on Twitter or Facebook, where we share the latest on digital marketing, social media, and general geekiness every day.