Gadget of the Week – TAD Skeleton Key
Published on December 9, 2015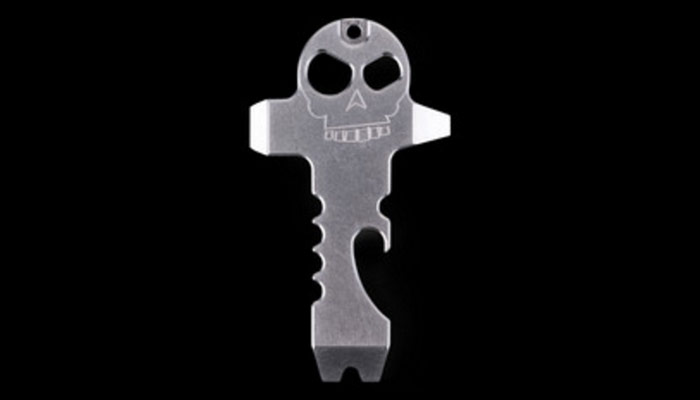 Keychain tools are often overlooked in the tech world, but those who own one know how useful they can be.
Triple Aught Design (TAD) has made a highly-versatile tool with the Skeleton Key.
Forged in the United States from solid titanium, this skull designed mini-tool bolsters many awesome features, including:
A flathead screwdriver and hex driver for your twisting and turning needs
A pry tip for opening paint cans that also features a handy nail puller
And finally, and arguably most importantly, a bottle cap opener for cracking open a cold one
Even the skull's eyes has been designed with a purpose in mind. You are easily able to run paracord or attach a ring for your keys thorough this little guy's peepers.
The Skeleton Key is available in two finishes: Stone Wash or Satin, both retailing at $99.
Like your wallet, keys, and phone, this useful tool should be added to your everyday carry.