Gadget of the Week – Google Pixelbook
Published on November 30, 2017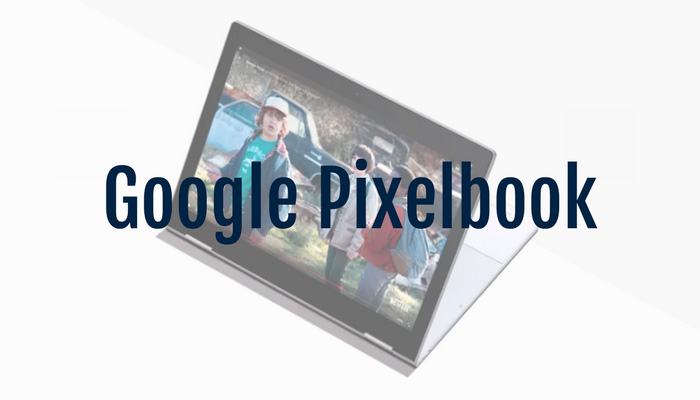 There was always something a little quaint and charming about the Chromebook.
After all, it was small and a little clunky, its app selection was a little paltry, and it relied on constant WiFi connectivity to function. But buried within the Chromebook's tiny, featherweight design was always the seed of a good idea, just waiting to be stretched out and applied to its full potential.
With the Google Pixelbook, the wait is over.
The Pixelbook is a workhorse, ready to be used for entertainment, work, and design. As TechCrunch puts it, the device "offers a little something for everyone" – and more or less succeeds, making it a viable competitor with the flagship tablets and laptops from Microsoft and Apple alike.
Among the Pixelbook's impressive specs? The sleek, slim device boasts a 12.3-inch HD LCD touchscreen, 360-degree hinges, and a backlit keyboard – all contained within Google's smallest laptop ever, at just 10.33 mm.
And it's not just pretty to look at. As we said earlier, the Pixelbook is ready for users who want to put in work. It boasts a 10-hour battery, and offers up to two hours of use on just a fifteen-minute USB-C charge. Unlike its Chromebook predecessors, Pixelbook offers compatibility with a huge assortment of apps, and boasts connectivity with everything great about Google – including the Chrome OS, Google Photos, and the Google Assistant.
What's more, Pixelbook also offers integration with Pixel smartphones; you can also add on a powerful stylus pen for a little extra.
Ready to give this "beautiful, well-designed hardware" a try for yourself? You can currently purchase a Pixelbook for roughly $999 through Google, or from a variety of online/brick-and-mortar retailers. That's a steep price to pay for a Chromebook, but take a look anyway. That Chromebook is just about all grown up.
Think there are any other "all-in-ones" our team should get our hands on? Want to talk shop about Google, Android, or iOS? Feel free to drop us a line on Facebook or Twitter to keep the Geek speak going!