Hands-On With Slack for Business
Published on November 1, 2017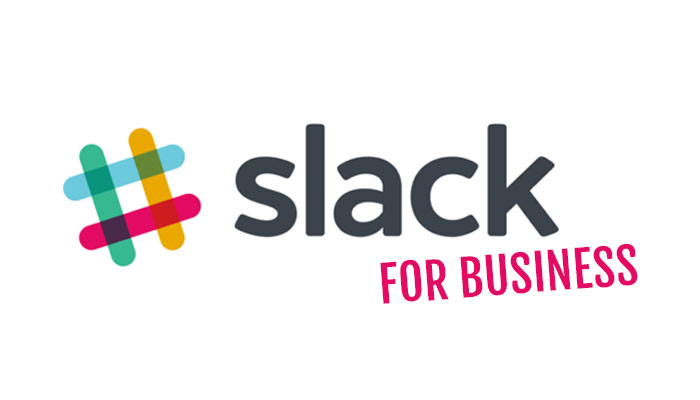 If you work in or near tech or media, you've probably heard of it: Slack.
It's spoken of with awe and reverence from those who use it – a group that includes 9 million individuals, 43 companies from the Fortune 100, and businesses in more than 100 countries around the world. 
But is Slack the right fit for your business?
Our team recently integrated this all-in-one messaging platform into our workflow, and we've got some thoughts.
Let's dive into the history of Slack; from there, we'll break down what it does well, and where it comes up short. Hopefully, we'll answer any questions you have about this instant messaging giant along the way, helping you decide whether it's worth giving this insanely popular platform a go:
A Brief History of Slack
While Slack may seem like an overnight success story, it actually took years of diversions and false starts to bring the revolutionary platform into being – and, in many ways, its creation was completely an accident!
You see, looking back, we actually have the failure of a video game to thank for bringing us such a massive success.
The origin story for Slack actually begins all the way back in 2002, with Stewart Butterfield's first company, Ludicorp, which developed a game called Neverending. Though the game failed to gain any real traction, players took to one particular piece of it, an embedded photo-uploading tool.
That tool soon became Flickr, which Butterfield and his company sold to Yahoo for more than $20 million in 2005. After a few years, Butterfield left Yahoo (his resignation letter is the stuff of online legend); he soon started up another gaming company, Tiny Speck, to produce a product called Glitch.
Though Tiny Speck was able to secure millions in funding, Glitch never really caught on in the crowded online marketplace. However, as with Flickr and Neverending, the game did birth something useful – an internal communications tool that the developers had used to stay in touch with one another while working on the game.
After refining and fine-tooling it, that system became Slack, which was unleashed in 2014 and which quickly became one of the fastest-grossing start-ups ever.
Why Our Team Loves Slack
Once you learn that Slack was birthed from within a video game company, you suddenly start to realize why it's so appealing; so many aspects of the platform work because they turn communicating into a playful, interactive experience, making the hands-on feeling of using the platform feel closer to an online game than to a stuffy old email service.
So there's the first advantage to Slack, right off the bat: It's actually fun. It's incredibly easy to use right out of the gate, and it allows for the sort of free-wheeling conversations that are actually incredibly hard to carry out over email.
Part of this is due to the look and feel of the platform itself: It's bright and colorful, and unbelievably easy to look at and parse through on desktop and mobile. Your threads and channels are grouped on one side, messenger content occupies the center of the screen, and navigation is available at the top and bottom of the page. Intuitive enough.
Even better, if you ever feel lost, you can just send a quick message over to your Slackbot, who will help put you down the right path and even perform simple functions like setting reminders or storing data (such as a WiFi password) for later use.
So, with the learning curve tackled and the layout customized, our team spends a good portion of every day now sending each other inside jokes, favorite GIFs, and personal updates, all without sacrificing a moment's productivity. We just take care to keep the silliness confined to our private and personal channels!
That brings us to another powerful aspect of the Slack platform: Channels. In many ways, the ability to create different messaging channels is the single greatest advantage that Slack offers over conventional messengers or email.
First and foremost, the channel system is a remarkably easy way to keep conversations organized. It's so easy to lose an email or SMS message within a cluttered inbox, even within a matter of minutes; on Slack, you can compartmentalize your communications, making it easier to keep them in line and recall them when you need them.
Beyond that, the channel system also offers a number of unique advantages - and we discover more, the more we use the platform. For instance, we use one of our channels to stay in constant contact with our server hosting service, so that we instantly know if there are any outages, updates, or issues, discuss them among ourselves, and then notify our clients or take action accordingly.
Our team also uses one channel to communicate about a client for whom we manage a social media account – one of many connected to this specific individual and their brand. Within our Slack channel, we can automatically set up a protocol to be notified when our client issues a post from one of their other social channels, allowing us to then re-post it to the feed that we manage, as part of our daily workflow. It's that easy! And while that example may seem a little bit specific and esoteric, it speaks to the versatility of Slack's channel system, and all that it can accomplish.
What's more, Slack offers a ton of useful features that we put to work every single day; in fact, they quickly become such a part of your day-to-day that you stop recognizing how vital and revolutionary they are.
We're talking here about big things and little things: The ability to seamlessly switch between devices without sacrificing performance; the ability to integrate it with a huge variety third party apps (including Twitter, IFTT, Google Calendar, and our favorite task manager, Asana); the ability to quickly and efficiently search through your messaging history to locate just what you need when you need it; and, of course, the invaluable ability to create custom emoji.
The (Potential) Drawbacks
For the most part, our team adores Slack. It has been a pleasant and efficiency-boosting addition to our office culture, and we've found plenty of uses for it, particularly since some members of our team prefer to work remotely, and others consistently find themselves coming and going from the office due to meetings, trips, or appointments.
With that said, it's easy to imagine that there are some things that could hamper your company's experience with the product.
For one thing, not every organization is going to need or find a use for Slack. If your team consists of only two or three people, for instance, it would be hard to justify adopting the platform for anything beyond novelty; the same could be said if your team is consistently in the same place at the same time, or if your focus isn't necessarily on the digital side of things.
It's also important to realize that Slack does what it does extremely well, but it's not the only messenger, co-working, or task management tool out there; if your team is already satisfied with your current system, then there may not be a huge incentive to add Slack or to switch over.
Similarly, everyone on our team adopted Slack quickly and seamlessly; if you were to have a hold-out, though, you'd instantly lose a ton of potential value with the product, which is all about connecting people at the right time. In other words, having to repost or resend a message across multiple platforms, or worry that some teammate never responds to their Slack notifications, will sap the utility out of the service pretty quickly, dragging down the benefits for the whole team.
For some companies, it's actually easy to imagine Slack becoming another way to just amplify noise, rather than actually refocusing your team towards getting things done. Even for our team, Slack has not become an "email killer," as was once promised; though intra-team communication has been made easier, we're still sending out plenty of emails and texts every day to our clients, service providers, and others. It does have its limits.
Still, it's a remarkable product, and one that we would recommend to anyone who asked. Given the fact that its many features are easy to use, it's accessible on multiple devices, and it's incredibly simple to integrate with the other apps you're already using, Slack is definitively worth a test run.
Have any other questions about using technology to make your brand operate more efficiency? Looking for guidance – or to just talk shop? You've come to the right place! When it comes digital marketing, content creation, web design and development, and general geekery, we're your Chicagoland experts. Don't hesitate to reach out with any questions or concerns!

/