Our Favorite Task Manager: Asana
Published on October 29, 2014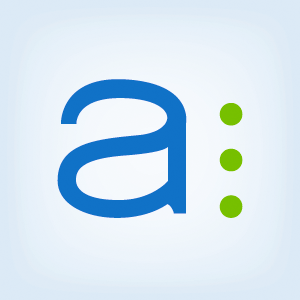 Every once in awhile, we stumble across an online tool that makes us wonder how we functioned without it previously. It happened to us with Gmail, Dropbox, Unroll.me, and now it has happened to us with what we consider to be our ultimate task manager: Asana.
We may be joining the Asana party a little late, as we know there is already a substantial following behind this platform, but for those of you out there struggling like we were to find an optimal task manager... well, you can thank us later.
Asana: An Overview
Asana bills itself as a place for "teamwork without email" - essentially, an all-in-one collaborative workplace, discussion board, and task manager housed within a cross-platform app (compatible with computer, smartphone, and tablet). This intuitive freemium service (free for 15 team members) was originally developed by Facebook co-founder Dustin Moskovitz and former Facebook tech-lead Justin Rosenstein.
Team members join the app in a collective workspace, which essentially becomes an elaborate form of a "to-do" list. Assign tasks to specific team members. Categorize and label tasks in sub-sections. Set recurring tasks, or sub-tasks to be checked off within a specific task. Generate a due-date free section with ideas for future content. Discuss projects with one another on the messaging system built directly in the task, or send a private message to one of your team members.
Really, the options are limitless. But lets get into the details.
Asana Functionality and Task Management
Asana has an open, flexible design with detailed abilities for customization. It is organized by 3 main areas: a left sidebar which houses your projects, inbox, team members, and task lists. From there, you can open up your main display in the center window, while the right box describes details of whatever you select from the main window.
When you start a new project, a new category is created for your team (perhaps labeling it something like Internal Matters, Marketing, or Sales). Click on a project and it brings up a blank task list. Enter in a new task at the top, and a detailed box will pop up on the right.
Asana certainly doesn't skip on features! You can:
Name a task
Enter a description
Assign the task to yourself or another team member
Set a due date (or if it is a recurring task, set it to repeat on the appropriate frequency)
Create sub-tasks
Add labels
Add attachments
Write comments to your team members by tagging them with an "@" sign followed by their name.
"Follow" tasks or assign others to follow a task below, as they get notifications in their primary email inbox
Asana makes it very user-friendly to maneuver your task lists, via drag-and-drop functionality and easy checkmark boxes to mark the task complete.
You can view these tasks in every way under the sun - tasks assigned to your entire team, tasks assigned to a specific team member, tasks within a specific project, overdue tasks, upcoming tasks, completed tasks, and (perhaps most importantly) your own customizable task list. All of these can be viewed in list form or calendar form depending on personal preference.
Applying Asana in Your Workplace
All of these features can be a little overwhelming at first, and they seem to be best used to develop an organized system for a pre-existing "company culture" type environment. If your team requires a lot of hand-holding, the implementation of this tool could be challenging.
That being said, it is quite possible to implement this into most all work environments, with buy-in from all team members and a little training. Thankfully Asana provides many detailed tutorial videos right within your program, so you can teach yourself the ins and outs of this program quite quickly.
There is no real pre-suggested framework that the program imposes upon you, leaving ample room for your own customization based on your own needs. Know that starting to use Asana can be the most difficult part - having a team member fully flesh out their vision for the platform before implementation will warrant the most successful use of this tool.
Have you given Asana try?
Let us know how it works for you. We use this system ourselves here at Geek | Chicago, and we would be happy to help you incorporate this system for your business.
Check out Asana by clicking here