The Social Media Statistics You Need to Know Now
Published on July 6, 2016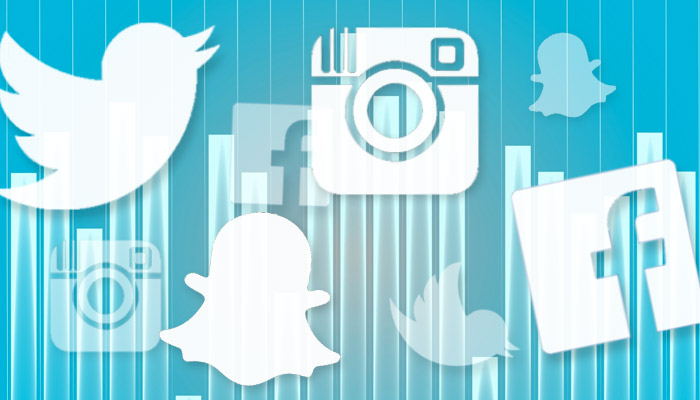 The kids are fleeing away from Facebook in droves for apps like Snapchat – but, wait, isn't it also true that 91% of millennials are on Facebook? Virtually every major brand will emphasize the importance of Twitter for marketing, yet Instagram will very likely overtake it in popularity by 2017.
In a world deluged by social marketing information and research, there are lots and lots (and lots!) of stats available, all of them fascinating and a lot of them, actually, contradictory.
How do you separate the wheat from the chaff and know what numbers to actually focus on for your brand's marketing efforts? Let's try to cut through some of the numerical noise. With our thanks to Georgia-based marketer Mandy Edwards, here are some of the social media statistics that you need to know now:
"21% of Facebook users say they unfollow brands that post repetitive or boring content. 19% say they would unfollow a brand on Facebook if the brand posted too often (more than six times a day)."

What does this tell us?
The key to a smart social media strategy is the same as a smart content marketing strategy: Produce and share original, engaging content, and your customers will follow. Have a solid-enough back catalog of content, and you'll never run out of great new information to cycle through your social channels (and don't forget to be smart about when you're doing your sharing!).
Brands that work the best on social act like their users. Take advantages of the "social" part of the equation: Talk directly to your audience with posts, polls, and contests, share plenty of videos and images (proven to increase sharing and engagement), and "share the love" – and create positive relationships – by sharing and tagging other brands' content, news stories that you find compelling, or the relevant meme or viral post of the day.
"71% of consumers who have had a good social media service experience with a brand are likely to recommend it to others."


"78% of people who complain to a brand via Twitter expect a response within an hour."


What does this tell us?
In 2017, many users' first – and final – interactions with a brand will be online. For the sake of your brand's reputation and positive "social PR," it's important to interact and engage with your audience – especially with their complaints.
Be honest, open, and willing to engage in a conversation on Twitter, Facebook, or Yelp. This will create a positive impression of your brand, and could even turn an angry consumer into a repeat client.
Moments like these also highlight the growing importance of having a comprehensive online reputation management strategy in place for your brand. With reputation management, your brand can focus on amplifying and promoting positive feedback and testimonials, drawing even more value out of your social campaign. More importantly, reputation management is a key way to cut off bad reviews before they happen - often, just following up with your clients by phone or email is an easy and effective way to stop angry reviews from hitting the web in the first place.
"Mobile accounts for 50.3% of all ecommerce traffic."


"90% of users switch between multiple devices to accomplish their goals online."


What does this tell us?
Your brand needs to live on mobile. There's no way around it. Mobile devices – including smartphones, tablets, and smartwatches – are the main method your audience is using to consume email, entertainment, social media, and even shopping.
It's vital for your brand's landing page, email marketing, and social content to all be optimized for use on mobile devices. Not only is mobile optimization now a keystone for SEO, but it's an essential part of your audience's identity, and it's one you want to tap into, as mobile users haven been proven to be greater social sharers and higher spenders.
On the other hand? Nearly 50% of all mobile users reported feeling as though a company didn't care about them or their business if they happened upon a site that wasn't mobile friendly. More than 80% of email marketing subscribers report that they will delete an email if it doesn't look good on their mobile device. Like your audience, it's time to get moving.
That's where we come in! Geek knows the ins and outs of the increasingly complicated digital landscape, and our team is ready to share that knowledge with you. We're your one-stop shop for a comprehensive online strategy, including web development and design, blogging, social media, email, and reputation management solutions. Drop us a line today and we'll get the conversation started!